About.
MOTIVATED BY INNOVATION.
I am proud to share with you some of the most important projects I've been involved with through the last years.
Graduated at Mackenzie University (Sao Paulo) in late 2000 in Marketing and Advertising, when early at the same year I started working in the IT industry. It was a very important time for the digital era in Brazil, as an emerging market finally began to have real meaning in the daily lives of people, with huge websites and E-Commerce finally starting to consolidate. Everyone wanted to belong to the "modern digital world" and due to the great demand at that time it was possible to start to manage projects leading to a variety of releases, from e-commerces, websites and systems to multimedia and digital advertising.
More details about what companies and startups I worked with, please visit my Linkedin profile.
RECENT PROJECTS.
IOPASS – Mobile Payment
lane
2018-05-23T14:01:28-03:00
Mente Turbinada
lane
2018-05-07T10:21:39-03:00
Vale das Águas Bragança
lane
2018-05-07T11:04:51-03:00
E-Commerces & Web Sites
lane
2018-05-23T16:52:11-03:00
Branding Consulting
lane
2018-05-02T16:23:37-03:00
Work Skills.
IT, MARKETING & MANAGEMENT = RESULTS.
The ability to analyze the business, added to the IT experience are the basis for structuring ideas to become reality.
01. DIGITAL & IT
The first digital experience came in 2000 at E-Commerce pioneer company Escalena. Since then there have been several developments developing Sites, E-Commerces, Multimedia and Incentive Marketing campaigns management systems. Recently the biggest chalange was the development of a whole backoffice applications and APP building to Sub-Acquirer / Mobile Payment IOPASS.
Partnerships in IT companies started in 2003 and the demand for broader understanding of market strategies and business models was growing every day. After leaving Recurso Digital in late 2006, I searched for the best school in Brazil to do a post graduation course in Marketing. ESPM was the answer, and it was when I acquired the knowledge that would help me in everything that was about to come.
Understanding frameworks as PMBok, Agile/Scrum & Design Thinking practices, among others, is fundamental to materialize ideas. Establishing processes, using universal languages, and sharing knowledge during iterative cycles are the basis for helping teams to deliver each project even better.
Skills.
MULTIDISCIPLINARY RESULTS
The set of skills lays a critical view to each new project and aimes to collaborate with continuous improvement of deliveries. The exchange of knowledge within teams members in an iterative processes is fundamental to provide always better results.
Scrum/Agile Project Management
WHAT TO EXPECT?
Besides applying the manager's technical frameworks itself, the project manager is responsible to apply the company's strategy on each delivery. To make it happen, it is fundamental to keep the fine tune with CEO's view and the business industry.
Clients.
Words from some clients whose stories I'm proud to have built together.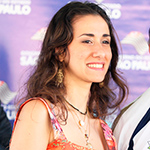 "Marcelo has been an important supporter to P+A since its foundation in 2007, providing insights, tools and hands-on to keep us up to date in the age."
ANA ROSA ENRIQUEZ – Instituto Por Mais Alguém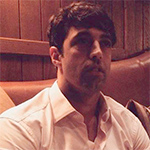 "I have always trusted Marcelo's talent in Marketing & IT. From 2004 to today, as a business partner, supporter and mentor."
FERNANDO LANE – Founder at 'IOPASS' & 'VELOCE'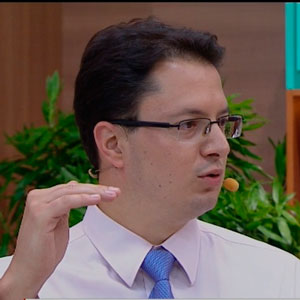 "Marcelo was great as a Project Manager. Led the IT team to release Games, App, Web Site and Portal, as well as find E-Commerce solutions. The Gamification Plan have had great success, building efficiently our first customer base and have shown great view, enhancing the Business Modelling. We build a great partnership and it is clear that we can count with his support at any time."
DR PAULO CAMIZ – FOUNDER at "MENTE TURBINADA"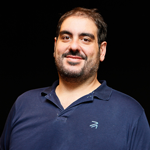 "Outstanding professional!"
THIAGO MARCONDEZ – Founder at IOPASS, Casa 77 & Love Brand